30+ Best Nonprofit WordPress Themes for Charities and NGOs
UPDATED: The Best Nonprofit WordPress Themes as of March 2015
It's 2015 and the timing couldn't be better to launch a new nonprofit website; and with WordPress the process couldn't be faster or simpler.
We love WordPress because it's easy to use and quick to set-up. Most of our nonprofit and NGO clients are currently using the WordPress platform and adding a beautiful theme only takes a few minutes.
We suggest custom nonprofit WordPress websites to the majority of our nonprofit clients, but WordPress themes can be a nice alternative for organizations with simple and straightforward needs.
So, here we go. These are the best nonprofit WordPress themes of 2015.
Amazing websites using Hero: nydems.org, dems.gov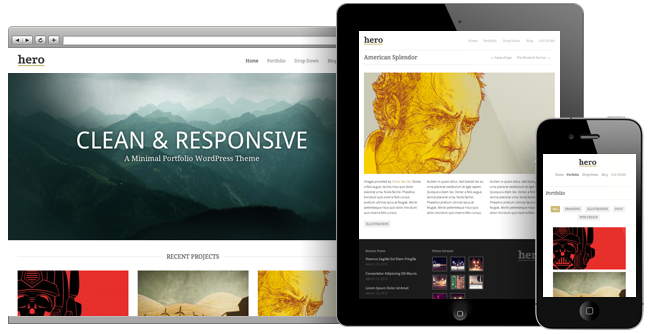 Act – Multipurpose Nonprofit Theme
Gaea – Environmental WordPress Theme
Legislator: Political WordPress Campaign
Kause – Multi Purpose WordPress Theme
Awaken – Charity / Nonprofit / Fundraising Theme
Dreamer – Multipurpose Charity WordPress Theme
Charity – WordPress Theme
HELP – NGO WordPress Theme
NativeChurch – Multi Purpose WordPress Theme
Charity Hub – Charity / Nonprofit / Fundraising WP
Going Green Pro – Nonprofit WordPress Theme
Need a better nonprofit website or help with a client? At Watch Street Consulting we're WordPress experts. We do affordable customization, tweaks, and even custom WordPress themes. Contact us for a free quote.
Westand – Multi Purpose WordPress Theme
Advocator: Professional Nonprofit
Senator: Political WordPress Theme
Mercy – NGO, Charity & Political theme
Lifeline NGO Charity Theme
Non-profit WordPress Theme
GiveAHand – Charity Responsive WP Theme
Biosphere – Environmental & Charity WP Theme
Be Human – Charity Multipurpose WP Retina Theme
Outreach Nonprofit WordPress Theme
Campaign – Political WordPress Theme
Political Press – Responsive WordPress Theme
Charitas / Foundation WordPress Theme
Green Responsive Nonprofit WordPress Theme
Fundraising/Charity Premium WordPress Theme
DonateNow | WordPress Theme for Charity
Mission – Responsive WP Theme For Charity
Give: Charity Responsive WordPress Theme
The Cause – Non-Profit WordPress Theme
Nature Premium Responsive WordPress Theme
Outreach – Charity WordPress Theme
Advocate – A Nonprofit WordPress Theme
Organic Web – Environmental WordPress Theme
Relief – Charity Responsive WordPress Theme
Green Earth – Environmental WordPress Theme
Earth – Eco/Environmental NonProfit WordPress Theme
Kindness – Premium WordPress Theme
Bhinneka – a Responsive WordPress Theme
Wisdom Of Life: NGO and Charity Theme
Go Green – Environmental WordPress Theme
WordPress Aid: Charity + Blog Theme
If you don't see the best nonprofit WordPress theme that's right for you, don't worry. There are tons of other WordPress themes that can work for nonprofits and NGOs. We also develop custom nonprofit WordPress websites and offer discounts to nonprofits.
Ready to make your own mark online? Let's get started.