UPDATED: Best Political WordPress Themes of 2016
Believe it or not we're well in 2016 election cycle season but 2015 also has it's fair share of elections. Around the United States, 55 of the 100 largest cities will elect a Mayor and City Council this year on top of countless of other municipal posts. Politicians participating in the 2015 and 2016 cycles are looking for political website design right now.
We're big fans of WordPress because of it's flexibility and simplicity. We recommend WordPress to many of our political campaign clients.
One of the greatest things about WordPress is that there are an abundance of pre-built, easily-editable themes available. While we develop custom WordPress themes for most of our clients, a pre-made WordPress theme can be the perfect solution for campaigns with no time (it only takes a few hours to install WordPress and a theme) or without much money.
All that being said, here's our list of the best political WordPress themes for the 2015 – 2016 election cycles.
Amazing websites using Hero: burkeforwisconsin.com, seaneldridge.com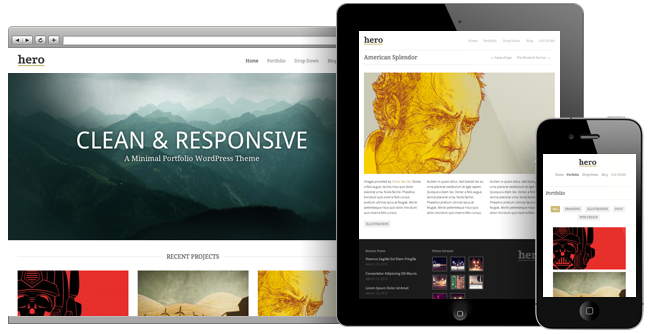 Legislator: Political WordPress Campaign
Campaign – Political WordPress Theme
Political Press – Responsive WordPress Theme
Candidate – Political/Nonprofit WordPress Theme
Politicize – Political Responsive WordPress Theme
Westand – Multi Purpose WordPress Theme
Advocator: Professional Nonprofit
Senator: Political WordPress Theme
Mercy – NGO, Charity & Political theme
Parlament: Political WordPress Theme
Politician Responsive WordPress Theme
Need a better campaign website or help with a client? At Watch Street Consulting we're political WordPress experts. We do affordable customization, tweaks, and even custom WordPress themes. Contact us for a free quote.
Mission – Responsive WP Theme For Charity
Not technically a political WordPress theme but still a great option for campaigns.
The Cause – Non-Profit WordPress Theme
Again, not branded as a political theme but it has tons of features for campaigns.
Politic: Campaign, Political WP Theme
Election – Political WordPress Theme
Right Way | Political WordPress Theme
Non-profit Theme (Good for political campaigns)
Candidate – Political WordPress Theme
If you don't see a political WordPress theme that's right for you, fret not. There are tons of other WordPress themes that work for campaigns. Best of luck as you search for your own best political WordPress theme.
Ready to make your own mark online? Let's get started.